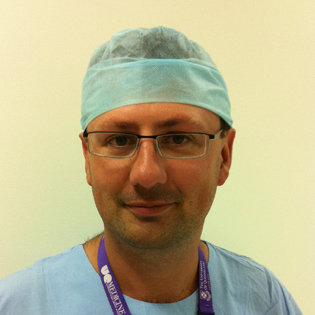 Dr Craig Coghlan is a Queensland trained Anaesthetist with experience in all aspects of modern adult and paediatric anaesthesia. After recently completing most of his training in Brisbane, Dr Coghlan relocated to Avoca Beach with his young family. He was appointed as a VMO Anaesthetist at both Gosford and Wyong Public Hospitals in 2011. After successfully completing a registrar term at Gosford Private Hospital under the guidance of Director Dr Bernard Kelly in 2010, a subsequent VMO appointment in 2011 became possible.
Dr Coghlan joined the Gosford Anaesthetic Clinic in 2011 and provides anaesthetic services on the Central Coast in both the Public and Private sectors. He is committed to supporting and building a quality local thoracic surgical service after identifying a number of patients being referred to Sydney hospitals for a service which can be provided locally. He completed his training in Thoracic Anaesthesia at The Prince Charles Hospital, Chermside, Queensland in 2009.
In 2012, Dr Coghlan was appointed the Director of Medical for Gosford Private Hospital. This timely appointment will assist in expanding Medical and Surgical services within the district, allowing greater input into the decision making process that will see Gosford Private Hospital continue to grow with an ever increasing population.
Dr Coghlan is happy to discuss cases with GP/referrers directly and can be contacted on his mobile 0412167701.
Further enquiries welcome. Please contact (02) 43247370
or email cjcoghlan@hotmail.com.