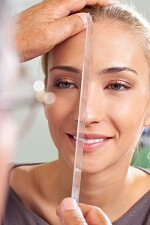 Are you looking to undergo rhinoplasty in Sydney? It's one of the most popular cosmetic surgical operations in the country and one that is sought after by people looking to improve their looks and simply feel better or more confident about their appearance. However – the question remains, is rhinoplasty surgery really a good option for you?
What you need to know about Rhinoplasty in Sydney
Now rhinoplasty is the technical term for "nose jobs" and it is a fairly common cosmetic surgical operation that is aimed at positively altering the appearance of a patient's nose. A rhinoplasty specialist in Sydney typically starts out by creating the required incisions under the skin dividing the nostrils allowing the surgeon to shape the nasal bones and cartilage to a more attractive and desirable form.
What can Rhinoplasty surgery in Sydney do for you?
Needless to say, aesthetics is the obvious advantage and primary motivating factor for people looking to undergo rhinoplasty in Sydney but that's not all there is to it. Rhinoplasty in Sydney can also prove effective for improving poor nasal structure which can lead to breathing problems and related health issues.
Nasal deformities due to accidental trauma or injury may also be restored with rhinoplasty. In order to become a good candidate for the procedure, patients must at least be in their teenage years with fully developed nasal features and no significant health issues.
What are the risks?
Just as it is with any other surgical procedure, rhinoplasty does have its risks which include infections, excessive swelling, haemorrhaging, scarring and bruising as well as adverse reactions to medications and anaesthetics. Hence it would be best to opt for the services of some of the best rhinoplasty surgeon in Sydney to reduce the risks.
Such risks only points out the significance of entrusting the job to cosmetic surgical services with a proven reputation for safe and excellent results. You can expect nothing less out of Australia Plastic Surgery! Call us today on 02 9561 0200 or 1300 004 008.
Preparing for the surgery
People looking to undergo rhinoplasty in Sydney need to make sure that all preparations have been made prior to the procedure. For one thing, you'll need to make sure that your cosmetic surgeon is well aware of the results desired out of the procedure and how exactly you want your nose to look like.
A good cosmetic surgeon that specialises on the said procedure ought to be able to help you set the right expectations and advise you on the recovery process. Make certain that you follow the instructions given by your cosmetic surgeon for post-operative care.
Other preparations that you'll have to make prior to the procedure include:
Have somebody with you throughout the procedure. You'll need someone to drive you to the cosmetic surgery clinic and for the trip back home. You'll also need somebody to watch over you for a few days following the procedure in case you develop any complications if only to ensure your safety.
Make sure that you have all your prescription medications filled out prior to the procedure and have them well within reach. Do mention any medications that you are currently taking. Your cosmetic surgeon might ask you to stop taking them for awhile or substitute it with something else for optimal and safe recovery.
Expect to deal with some degree of pain, swelling and bruising. Know that it's only normal and represent's the body's natural reaction to the invasive surgical procedure. Have pain killers ready and a couple of ice packs that can be applied unto surrounding areas of the nose to reduce swelling and inflammation.
As you may have already realised, rhinoplasty can be a complex and troublesome cosmetic surgical procedure to get into.
However when it comes to improving facial features held back by nasal imperfections or treating health issues due to poor nose structure, you certainly can't go wrong with rhinoplasty in Sydney with Australia Plastic Surgery!