Do you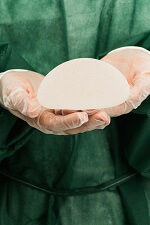 have your heart set on getting breast implants in the hopes of addressing any issues you might have about your breast size and achieve a more desirable figure? A lot of women certainly do and it's not at all surprising considering that a full and attractive breast size is something that desired by all.
Women ought to be able to decide for themselves what to do with their body and make improvements as they please. When it comes to a fuller and more desirable breast size, getting breast implants in Sydney presents the ideal and most effective solution!
All about plastic surgery breast implants
Over the past 40 years, breast augmentation with plastic surgery breast implants has emerged as among the best and most sought after cosmetic surgical operations among women. The operation in itself may seem relatively simple – making an incision and then inserting the breast implant into place.
Make no mistake though, breast augmentation is anything but simple and requires considerable experience and skill to effectively and safely perform not to mention cost of breast implants.
Now despite the complex nature and the significant cost of breast implants, there are a ton of reasons for women to pursue such an operation anyway. A women's breast naturally sags as she ages and the process can significantly be compounded with weight problems and the stress of pregnancy which can cause significant changes in a woman's body.
Women who wish to restore or improve their breast to a fuller and more desirable form can look to breast implants for the desired results.
Of course, breast augmentation is not for everybody and it does have its risk as an invasive surgical operation. Ideally, patients undergoing such an operation must be at least 20 years of age to ensure that the breast had fully developed.
More importantly, candidates of the said operation must be of sound health and with no underlying conditions that may jeopardize the results of the operation – diabetes, high blood pressure, heart disease, etc. Despite the risks, breast implants are relatively safe when performed by an experienced and highly qualified breast surgeon.
What to expect out of breast implants?
Indeed breast implants can bring truly remarkable results for any women looking to improve and ultimately become happier with their appearance with a fuller and more desirable breast size. However it is important that you set the right expectations prior to committing to the said procedure and your breast surgeon ought to be able to help you do just that. Get in touch with us today here at Australia Plastic Surgery on 02 9561 0200 or 1300 004 008 to learn more about breast augmentation and what it has to offer.
Our breast surgeons are some of the best and most experienced in the business and can certainly help you better anticipate the desired results.
It is a woman's prerogative to do with her body as she pleases and if that means making improvements in their appearance with a fuller and more desirable breast size then you certainly can't go wrong with breast implants!