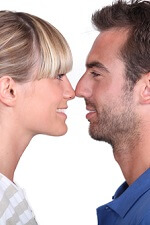 An augmentation rhinoplasty in Sydney otherwise known as presents one of the most sought after cosmetic surgical operations in Australia. It's particularly true for people who are all too conscious and unconfident about their looks because of their poorly shaped nose. Hence rhinoplasty has become fairly common as a cosmetic surgical operation and enables patients to renew their confidence and ultimately feel happier about their appearance.
The nose is a prominent and central feature of the face so it certainly plays a part on whether a person's appearance is seen as attractive or not. Augmentation rhinoplasty can make a world of difference when it comes to achieving a balanced and desirable face.
Undergoing augmentation rhinoplasty
Indeed augmentation rhinoplasty in Sydney can mean a world of difference for many patients who feel held back by any imperfections in their nasal appearance. However it's a fairly complex procedure and a costly one at that. It might seem simple enough and a lot of surgeons who haven't undergone specialised training on the said procedure might think that they are more than capable of doing it well. After all, it's just a matter of inserting an implant to lengthen the bridge of the nose – or is it?
Make no mistake – augmentation rhinoplasty is one of the most complex cosmetic surgical procedures around! Any good and reputable plastic surgeon should be able to tell you just that and there is good reason to doubt anyone who would tell you otherwise.
People all have distinctive nasal features and only a skilled and highly experienced plastic surgeon is capable of evaluating the factors surrounding the operation which includes the structure of your nose (nasal bones and cartilage), your skin and the form of your face. All are significant factors when it comes to deciding on how to best proceed with the operation in order to yield the best possible results.
Augmentation rhinoplasty in Sydney typically only takes 1 to 2 hours to complete but demands a lot of skill and experience to do well. Only a skilled and reputable plastic surgeon can create the necessary incisions with least chances of developing any complications like scarring and infection.
With good technique, a plastic surgeon can produce results with hardly any visible scars and minimise bleeding throughout the operation. Less bleeding means it is a lot easier for the surgeon to do the operation and hasten the recovery process by minimising swelling and bruising which can be quite the discomfort after the procedure.
Of course augmentation rhinoplasty in Sydney isn't just a matter of technical expertise. The procedure is as much a science as it is an art. In order to perform the procedure, a plastic surgeon must be somewhat of an artist himself from careful planning to the execution of the operation.
A good surgeon ought to be able to mould an implant distinctly to suit the needs of the patient to yield results that look as natural as possible. You can expect nothing less out of our plastic surgeons here at Australia Plastic Surgery.
Get in touch with us today on 02 9561 0200 or 1300 004 008 to arrange a consultation for augmentation rhinoplasty in Sydney!