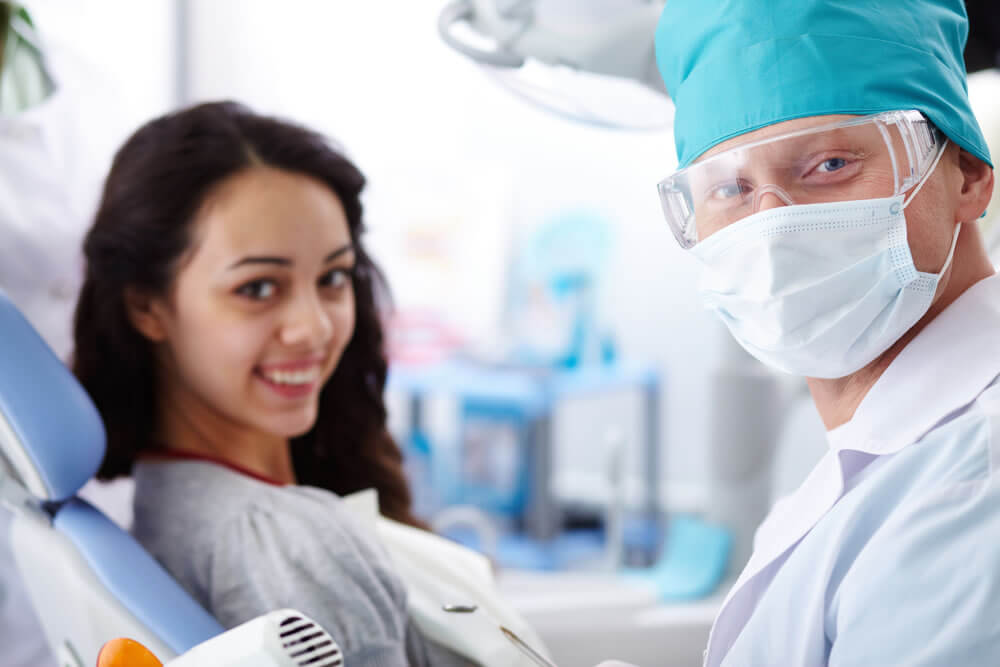 Australia Plastic Surgery is one of the leading plastic surgery facilities in Sydney. At Australia Plastic Surgery, the focus is on highly advanced and quality cosmetic surgery. With this in mind, Dr Laith Barnouti and Dr Kohout emphasize pre-operative education, intra-operative technique, and post-operative comfort. At the core of this idea is the unique treatment of each patient and the consideration of their individual needs. Both Dr Kohout and Dr Barnouti are Australian trained Aesthetic Plastic Surgeons with FRACS (Plast); a crucial credential that indicates their complete, extensive training and knowledge of ongoing educational and ethical standards.
At Australia Plastic Surgery, each patient will experience careful consideration by the surgeon and staff. Thorough examinations, including a medical history, are utilized to optimize the patient's outcome. Realistic expectations are discussed, including in-depth conversations regarding the options, risks and benefits for each procedure. It is important that patients do not feel pressured in the process of decision making. Time and careful thought are encouraged before deciding on any surgical procedures.
The surgeons at Australia Plastic Surgery are committed to achieving a non-operated look in every procedure they perform. Whether the patient's goals are a refreshed appearance to their face or a major change in the contour of their body, the emphasis should be on appearing as though the result is natural.
With the abundance of information online, we find that our sophisticated patient population is often very well informed. Dr Barnouti and Dr Kohout strive to build upon and clarify this knowledge, enabling patients to make a well-informed decision. The patient's wishes and safety are the primary interests of everyone at our facility. We look forward to helping you make the right decision for your health.
Please enjoy browsing the Australia Plastic Surgery website. We have designed the website so it is easy to browse and understand each procedure.
Each procedure can be simplified into the following stages:
The consultation
The Surgery
After Surgery
Getting you back to normal duties and activities
Throughout the website you will find valuable and comprehensive information regarding our advanced cosmetic surgery procedures.
Face plastic surgery,
Breast plastic surgery,
Body plastic surgery,
Buttock plastic surgery,
Genital plastic surgery and
Limbs plastic surgery.
Please refer to our pages on contacting the office and finding our facility should you wish to make an appointment to plan your plastic surgery.
Referral
The consultation is $250 Get a local doctor's referral to claim $70 back from Medicare or $104 if you have private health fund. Generally, a referral is only required if you would like to claim some money back.
Consultation
The initial consultation is very important. It usually lasts 45-60min. Australia Plastic Surgery's surgeons will help you make the right decision regarding your health by choosing the right treatment for you.
Australia Plastic Surgery's surgeons will listen to you carefully and discuss your goals and expectations. All the latest information, science and technology in advanced cosmetic surgery will be explained to you, including the surgical and non-surgical "soft treatment" options. Our consultation is designed to facilitate good communication, which we believe is the key to making successful choices.
Usually a computer simulation is done, to make sure that the patient and the surgeon share the same vision of the treatment.
You will be shown comparisons of pre- and post-procedure results, as well as photos of the procedure itself to give you an understanding of each surgical manoeuvre.
Don't hesitate to ask any questions.
At Australia Plastic Surgery, our surgeons advise you to bring images of your younger self with you (20-30 years of age), preferably not smiling. Our surgeons will study these photographs to determine the volumes and shapes needed to restore the structure of youth.
Understanding the Treatment
The Treatments at Australia Plastic Surgery is simplified into 2 categories, soft touch treatment and surgical treatment:
Soft treatment
Injectable soft tissue fillers to treat wrinkles and improve skin quality
Injectables to enhance facial structures such as lips, eyebrows and other parts of the body.
Laser for skin rejuvenation.
Dr Kohout and Dr Barnouti insist on performing these procedures themselves. Despite the extra time it takes, the surgeons feel that their in-depth knowledge of facial anatomy allows for more refined injection techniques.
These treatments are provided on the same day of consultation in the office and may require local anaesthetics. You will be able to drive a car after the treatment.
Surgical treatment
If surgery is planned, then our surgeons will give you specific instructions on how to prepare, including guidelines on eating, drinking, smoking, and taking/avoiding certain medications. Carefully following these instructions will help your surgery go more smoothly.
The Day of Surgery
Many of our surgical procedures allow you to return home the same day, but some require you to stay in hospital overnight.
Minor surgery under local anaesthetics: patients are able to drive immediately, no need to fast unless otherwise specified, usually done in the Australia Plastic Surgery office.
Any surgery that requires sedation or general anaesthetic: arrange for someone to drive you home after your surgery, need to fast for 6 hours before surgery, usually done in hospital settings.
After Your Surgery
When you return home after a procedure, you will always be given a card with information about your next visit, the phone numbers of the Australia Plastic Surgery clinic and of the surgeon involved so that you can contact him day and night. The operated site will be covered with dressing. Pain-killers or antibiotics will be prescribed if necessary.
A Postoperative instruction will be provided for you. (Bruising varies from person to person, usually lasting anywhere from two days to three weeks).
The dressing and stitches will be removed at our Australia Plastic Surgery clinic at the appropriate time
Getting You Back to Work And Normal Activities
You will be given specific instructions on when you can go back to work, the level of duties you may undertake and the time after which you may recommence full duties. Generally, we encourage people to go back to work sooner rather than later. If you are to have a Complex Plastic surgery, you will probably be instructed to keep your activities to a minimum for few days especially activities that raise your blood pressure, including bending, lifting, and rigorous sports.
Time to Heal
Healing is a gradual process, and your scars may remain slightly pink for three to six months after surgery. Eventually they will fade to a thin, nearly invisible white line.