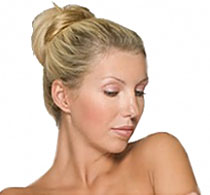 The term "double chin" is a misnomer. A double chin is actually a neck problem rather than a chin issue. The displeasing fullness occurs due to excess fat in the neck area immediately below the chin.
When this problem occurs, it does so to varying degrees, with the worst cases (as noted) looking like double chins. In less severe cases, the under-side of the chin may simply look plump without the appearance of a double chin. Regardless of severity, extra neck fat is the cause and thus liposuction is the most sought-after treatment for it.
In order to understand whether neck lipo is for you, you must first understand a few things, including how loose neck skin plays an important role.
Planning your treatment