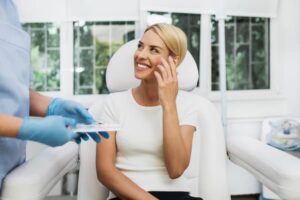 At the Glebe Cosmetic Clinic, we aim to exceed your expectations. From the moment you first enquire, our staff will ensure you are taken care of, going above and beyond to ensure your experience with us is a pleasant and positive one.
Our fully accredited clinic uses the latest in state-of-the-art technology and practices, providing you with a range of non-surgical and surgical services in a comfortable and relaxed environment.
You will find our team is dedicated to helping you look your best, and feel confident and happy that you chose us to perform your chosen procedure.
Injectables
We offer men and women a range of cosmetic injectables to minimise the appearance of wrinkles and facial lines, without the use of surgery. These popular treatments are performed by our highly qualified anti-ageing expert Marjan, who has a wealth of knowledge and experience.
Each treatment is tailored to suit the client's skin type and facial contours providing an optimum result with each procedure.
The treatments are designed to enhance the skin's natural beauty by relaxing the particular facial muscles creating the lines and wrinkles, providing you with a younger-looking, refreshed appearance.
Face Treatments
Our Cosmetologist Safy Boles is a highly experienced skin consultant. She has worked in the industry for many years in Italy and Australia.
Safy has worked extensively in Dermatology Clinics, Cosmetic Clinics, and with Plastic Surgeons specialising in skin, body and hair treatments.
To learn more about the anti-ageing treatments Safy performs here at the clinic, book a consultation today.