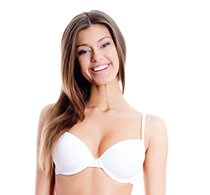 It can take years to get your figure back after having children, and all too often the body never quite goes back to its original shape. Unfortunately, even losing weight and working out at the gym often fail to reverse some of the negative effects of childbearing.
Pregnancy, childbirth and breastfeeding can all permanently change the way your body looks and feels.
But the good news is, much of the damage that takes place is now reversible using the latest plastic surgery techniques.
Some women become dissatisfied with one particular part of their body after having children. For example, loss of breast volume, which is a common and normal side effect of pregnancy, breastfeeding or weight loss. Other women have multiple concerns and the term mummy makeover usually refers to a mother who is getting a range of plastic surgery procedures done in order to regain her former body shape and confidence.
The Australian culture and climate mean we spend a lot of time on the beach, in particular, those of us who live in Sydney, Brisbane or just about anywhere in New South Wales or Queensland. Mummy makeovers are for women who want to regain their old body and enjoy their old confidence, whether they're at the beach or out and about dressed in the latest fashions.
Planning Your Makeover Surgery
What does a mummy makeover entail?
Mummy makeovers usually involve a range of plastic surgery procedures designed to address multiple issues. Every woman is different and the procedures chosen will be guided by individual wishes and needs.
Before any plastic surgery procedure, you will meet with the surgeon to discuss issues and treatment options. The most common issues women with children mention are:
Loss of volume or droopiness of the breasts;
Excess skin or volume of the stomach area;
Vaginal stretching or labial tears caused by childbirth;
Mummy makeovers are equally common for women of any age, but we recommend that you wait until your family is complete before going ahead.
Our Sydney clinics are located in Chatswood, Broadway or Parramatta so you can choose the location closest to you to make visits as convenient as possible.
What plastic surgery procedures are common for mummy makeovers?
Some mothers might only need or choose to have one surgical procedure, while others may be candidates for several procedures. If possible, some or all of the procedures may be performed during one surgery to minimise costs and downtime and speed up recovery.
The most popular plastic surgery procedures include:
Tummy tucks – Also known as abdominoplasty, tummy tucks can remove excess skin or "aprons" of skin;
Liposuction – This procedure removes stubborn fatty deposits and is commonly used on the tummy area, hips and/or thighs;
Breast lift or enhancement – Used to raise the breasts or increase volume, a breast lift usually includes breast implants.
Breast reduction – Some mothers wish to reduce the size of their breasts once they've completed breastfeeding.
Vaginal rejuvenation – Also known as vaginoplasty, this can involve tightening a vagina which has been stretched or torn after childbirth or repairing torn or distended labia.
Getting the best results
Surgical experience – Dr Barnouti is highly experiencing in all the plastic surgery procedures which are most often requested and performed in mummy makeovers. Trained in Australia, he is a Fellow of the Royal Australasian College of Surgeons, a distinction awarded only to specialist surgeons with at least 12 years medical and surgical training.
Plastic surgery specialist – Dr Barnouti specialises in plastic surgery and has completed more than five years specialised postgraduate training in the field, both in Australia and overseas, to master the latest cutting-edge techniques.
Combined procedures – Dr Barnouti commonly performs tummy tucks and liposuction of the waist, hips or abdomen in one procedure for improved results and less downtime at no additional cost.
Natural looking results – With years of experience, Dr Barnouti ensures the end result meets expectations by taking highly precise measurements for more exact outcomes.  You'll be able to trial implants during your consultation and get informed advice on the correct implant size and shape for your personal needs preferences.
Improved bladder control and sexual health – Vaginal rejuvenation can prevent future prolapse and realign or tighten the vaginal muscles for improved bladder control, sexual confidence and pleasure.
Book a consultation for your mummy makeover
Deciding which procedures are required for your mummy makeover and how many stages of surgery will be required can be discussed during your initial consultation.
Book a consultation today in one of our Sydney clinics to discuss your options and the expected results.