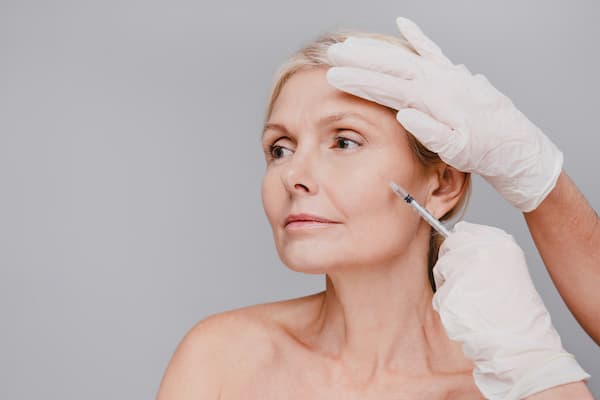 It's never fun to look in the mirror and notice a new wrinkle, whether you just have a few fine lines while smiling, or deeper ones that are present all of the time.
Anti-wrinkle treatments provide a wide range of options for patients looking to minimise lines and wrinkles with a short procedure, involving almost no downtime.
They are a non-invasive procedure that works by relaxing the muscles that create the lines leaving you with a softer, smoother appearance.
Areas that benefit from injectables:
The upper face
Forehead lines
Frowning
Crows feet
Bunny lines
Smile lines
Gummy smiles
Dimpled chin
Masseter (grinding)
Jawline
Neck
Hyperhidrosis, excessive armpit sweating
How It Works
Small doses of Botulinum Toxin are injected into the areas being treated and they work by relaxing the muscles responsible for creating the wrinkles and lines.
The results will take anywhere from 24 hours to 2 weeks to take full effect and will last for 3 months or longer depending on your age, gender, muscle mass, dosage and the location of the injection.
Long-term treatments will see the prevention of facial lines developing which generally means you will need less dosage and less frequent treatments.
The price of the injections is determined per unit and your desired effect. Our anti-ageing expert Marjan will access the areas of concern, and based on your budget, she will discuss your options.
Treatment time for the injections is generally around 30 minutes, so you can pop in during your lunch break without any downtime.
Aftercare
For best results we recommend you stay upright for at least 4 hours and avoid looking down at your phone for extended periods.
For the first 24 hours, it's wise to avoid alcohol, strenuous exercise, and rubbing, massaging or touching the treated area. You should also avoid wearing makeup near the injected site, and avoid blood-thinning medication such as ibuprofen and aspirin. Avoid heat – stay away from the sun, hot showers/baths, spas and saunas.
Marjan will discuss your areas of concern and help restore your skin to a softer, plumper, more youthful appearance.
Phone 02 9561 0200 to book a consultation.