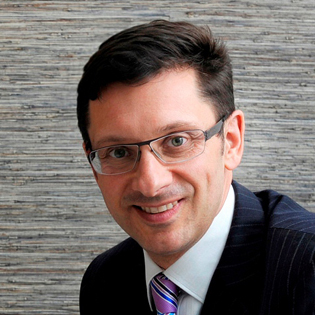 Dr. Mark Kohout is a highly trained Plastic Surgeon with 15 years experience in cosmetic surgery. He is recognisable in the media, on series such as channel Seven's "Ultimate Transformation" and "The Body Specialist" and contributions to online magazines such as www.Rescu.com.au, www.younger you.com.au, ninemsn.com.au and femail.com.au.  He also contributes regularly to The Cosmetic Surgery magazine.
Graduating from medicine in 1985, Dr. Kohout trained in medicine and surgery in Australia and Great Britain. Whilst training in plastic surgery in Great Britain, Dr. Kohout earned two prestigious fellowships. The first becoming Fellow of the Royal College of Surgeons of England in 1990 and then a Fellow of the Royal College of Surgeons of Edinburgh in 1990.
Dr. Kohout spent a year conducting microsurgical research, which earned him a Master of Surgery Degree from Melbourne University. Dr. Kohout continued another 4 years training in Cosmetic and Plastic Surgery in Australia, becoming the Fellow of the Royal Australasian College of Surgeons (FRCS) in 1996. He spent a further year of training in  Plastic Surgery at the prestigious Harvard Medical School, Boston in the United States. Dr. Kohout is a Fellow of the Australasian College of Surgeons (FRACS) and a member of the Australian Society of Plastic Surgeons (ASPS).
Dr. Kohout has lectured in Cosmetic and Plastic surgery at national and international conferences and has published scientific papers in his field. He is also a regular contributor to the Cosmetic Surgery Magazine. He has worked with some of the most respected surgeons in the world and has brought these skills to Australia. He practices privately in Broadway, Sydney and in Central West NSW ( Orange ).
Important Note when Choosing Your Surgeon
All surgeons have differing levels of training, experience and expertise. Plastic surgeons practice cosmetic plastic and reconstructive surgery. To qualify as plastic surgeons a doctor must be trained through the Royal Australasian College of Surgeons (RACS), which involves a minimum of 10 years of extensive training and exams after graduation from medical school. Most are also members of the Australian Society of Plastic Surgeons (ASPS), a group whose members are ALL trained through RACS.
In Australia, just about anyone with a basic medical degree is allowed to perform cosmetic surgery. In fact, currently there is no legislation in place which stops any doctor, even your local GP, without having undergone formal surgical training to call themselves a 'surgeon'.
Your only safeguard is to look for the letters FRACS (PLAS.) under a doctor's name and check that they are affiliated with the Australian Society of Plastic Surgeons (ASPS), as only fully qualified plastic surgeons have these titles and memberships.