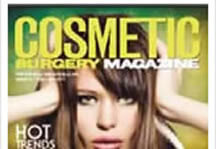 Sydney PLASTIC SURGEON Dr Laith Barnouti explains how women can choose their Implant according to their desired Breast Size and Shape.
With modern advances in cosmetic surgery, women who dream of a curvier, fuller figure can increase their breast size and improve their shape. However, what makes an excellent breast augmentation different from the obvious boob job? The aim is to produce a natural-looking result by choosing the right implant that suits the individual's chest dimensions, producing breasts that don't look augmented but, rather, natural in their appearance.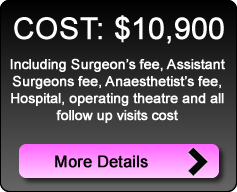 A successful breast augmentation should look and feel natural. There should be some degree of cleavage, without webbing between the breasts and a certain amount of perkiness.
Some considerations that make for a desirable breast augmentation include: place of incision; type of implant; placement of implant; texture of implant; size of implant; thickness of the breast tissue; presence of sagginess; asymmetry; and desired breast width, height and projection.
Safety and efficacy of silicone
Silicone is probably the most studied implantable material available today. After more than 35 well-conducted studies from many countries, it seems certain that this material does not cause disease. There is also no hard evidence that a broken implant is harmful. Almost all of the problems that can occur with breast implants, such as infection, hardening, extrusion and malposition, are related to the actual surgical procedure as opposed to the implant itself.
A great deal of recent safety research combined with more than 40 years of clinical experience has proven the relative safety of breast implants. Aside from the unique adverse effect of capsular contracture, the complication rate of this surgery approaches that of any clean elective procedure. To date, no convincing evidence exists of any systemic disorder that can be attributed to silicone.
Implant Shape
Implants can be round, teardrop shaped or a combination, known as 'natural enhance' Brazilian implants. Round Brazilian implants are disc-shaped and exhibit equal fullness in all four quadrants of the breast (see case study 4).
Teardrop, or anatomical, implants exhibit reduced fullness in the upper pole of the breast and increased fullness in the lower half of the breast. These implants are narrower than rounded implants at the superior and inferior poles (see case study 5).
Brazilian 'natural enhance' implants are teardrop implants that are round in shape (the height and width of the implants are equivalent, see case study 6). Each implant can be further classified into low, medium and high profiles. A low-profile implant has a broader base and lower height when viewed on a table next to a high-profile implant of comparable volume (a medium-profile implant has base and height dimensions in between the two).
Breast augmentation with Teardrop Implants by Dr Barnouti – case 1: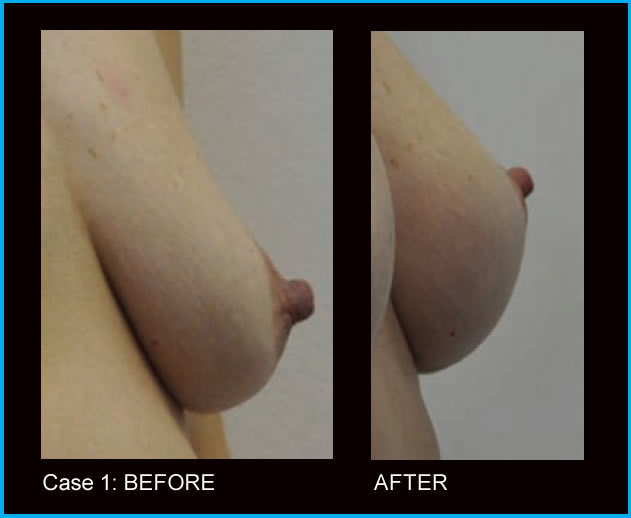 Breast augmentation using teardrop implants with upper pole fullness by Dr Barnouti – case 2:

Breast augmentation with Teardrop Implants by Dr Barnouti – case 3: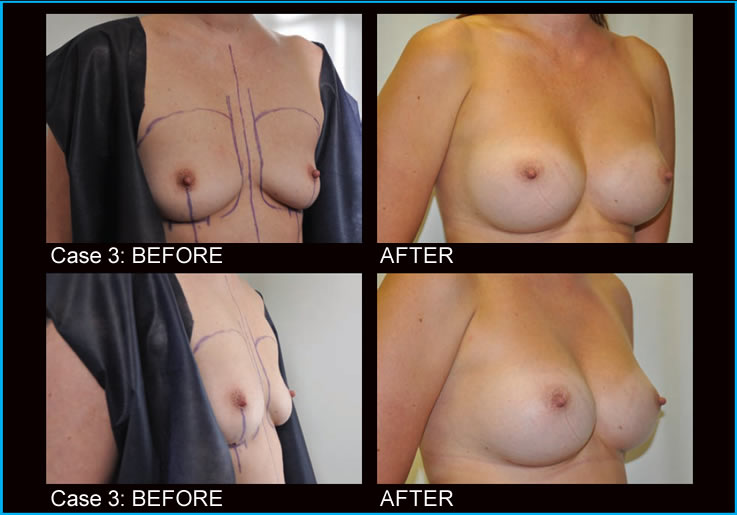 Breast augmentation by Dr Barnouti with Enhanced Brazilian Implant – case 4:

Breast augmentation by Dr Barnouti with Teardrop Implants – case 5:

Breast augmentation by Dr Barnouti with Teardrop Implant, producing upper pole fullness – case 6: